A viral sensation known as 'The Ice Bucket Challenge' is still making it's way around the internet. Celebrities nominate each other to dump a freezing cold bucket of ice water over there head on video. The challenge is meant to promote ALS awareness.

Governor Chris Christie just recently did the challenge and one of his nominations to take the Challenge was Mark Zuckerberg. Well, Mark Zuckerberg excepted the challenge.

Mark Zuckerberg's nominations to take the challenge next are Netflix CEO Reed Hastings, Facebook colleague Sheryl Sandberg, and Microsoft CEO Bill Gates. They have 24 hours to take on the challenge or they can take the easy way out by donating $100 dollars.

I Posted two videos here:
(1) The 1st is of Mark Zuckerberg taking the ice bucket challenge.
(2) The 2nd is of Chris Christie taking the ice bucket challenge.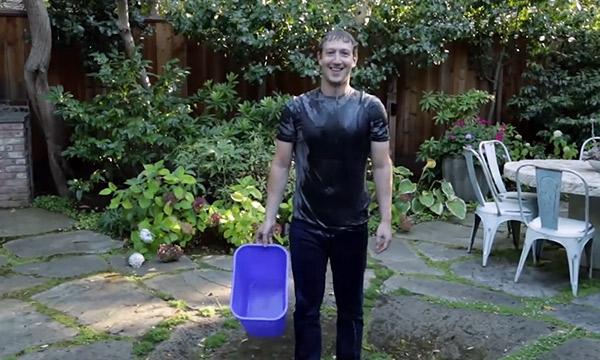 SOURCE: TV iGOSU ChANNEL YOUTUBE